October 10 is World Mental Health Day. It was created to raise awareness about mental health on a global scale. This day has been celebrated since 1992 and many world leaders and nations partake. This year, The World Foundation for Mental Health (WFMH) is focusing on suicide prevention. 
Almost 800,000 people take their lives every year worldwide. Suicide is the second leading cause of death for adults and teens between the ages of 15 and 29. Everyone has a different reason for taking their life, but we believe that most of them were likely experiencing mental health issues. 
World Mental Health Day was also created to make mental health care available worldwide. Since there is a still a stigma attached to mental health, it isn't seen as healthcare in many places (including the United States.) Ohio is ranked number nine in restricted access to mental health care, with Massachussettes having the number one spot and Hawaii having the most access.
It is up to us to get rid of that stigma and make mental health care available everywhere. Though WFMH does a lot of planning, people throw their own events all over the world to spread awareness. What makes this day unique is that it is focused on a different theme every year. Some past themes include, "Depression: A Global Crisis," "Living With Schizophrenia," and many more. It also allows mental health organizations to spread their message and talk about the work they have done.
"World Mental Health Day celebrates awareness for the global community in an empathetic way [and] with a unifying voice [by] helping those feel hopeful by empowering them to take action and to create lasting change," says WFMH. 
Here at NAMI, we hope to do the same by ending the stigma of mental health and improving mental health treatment everywhere. NAMI also sponsors activities during the entirety of World Mental Illness Awareness Week. You can help NAMI continue to fight the stigma by donating today!
To read more stories, click here!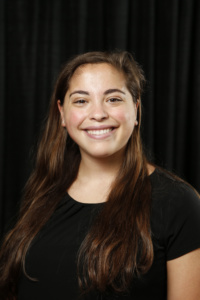 Brooke Crockett is a third year student at the Ohio State University with an anticipated graduation of May 2020. She is majoring in Strategic Communication and double-minoring in Professional Writing and Nonprofit Studies. She is the current marketing/PR intern for NAMI Greater Toledo.