For many women, finding out they are pregnant is some of the best news they have ever received. They get to begin to pick out possible names, plan out a nursery and wonder which gender they will have. In all of the excitement of a pregnancy, it is often overlooked that many women lose their pregnancies which is why October 15th is Pregnancy and Infant Loss (PAIL) Remembrance Day. 
One in four pregnancies end in infant loss. This includes miscarriage and stillbirth. Many parents don't know where to turn to when losing a baby, so this remembrance month has become a nationwide support system. 
An ideal that stemmed from this month is the idea of a rainbow baby. A rainbow baby is "a rainbow after a storm: something beautiful after something scary and dark." It is an idea that is meant to comfort parents as they prepare for their new addition. Figuring out you are pregnant again after losing a pregnancy can be very stressful. What expecting parents need to remember is that this rainbow baby is a treasure for them. They are meant for hope and healing, proving to you that you can get through this difficult time of grief by celebrating the life of a new baby. 
If you are still in need of support of a pregnancy loss, you can contact March of Dimes, The Compassionate Friends, Share Pregnancy and Infant Loss Support and International Stillbirth Alliance.
NAMI Greater Toledo offers support groups weekly for the public to attend. If this interests you, please contact us!
To read more blogs, click here!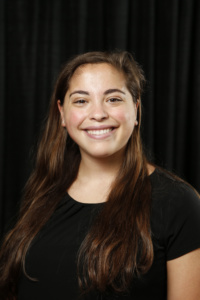 Brooke Crockett is a third year student at the Ohio State University with an anticipated graduation of May 2020. She is majoring in Strategic Communication and double-minoring in Professional Writing and Nonprofit Studies. She is the current marketing/PR intern for NAMI Greater Toledo.