Steve is not your ordinary NAMI participant. He isn't diagnosed with a mental illness, but one of his family members is diagnosed with depression and bipolar disorder. Since being with NAMI, he sees himself becoming more knowledgeable about mental illness.
Steve says that the Family Support Group on Monday nights helped him immensely. He calls it his "Monday family," and shares how much it impacted his life.
"It gives support from other people so you can share what's going on and offer insights, thoughts and ask questions. It helps deal with the emotion that comes with dealing with the mental health of a loved one."
Though the mental health of his loved one is the same since Steve joined NAMI Greater Toledo, he is seeing the interactions between them improving.
"[NAMI] taught me how to deal with [my loved one's] mental illness and also some ideas on how to communicate to the individual as a person first and then as the illness."
Along with being in the family support group, he also participated in a Family-To-Family class in the past.
Steve was in the last two NAMIWalks and says he walks to, "build awareness and remove the stigma for people with mental illness. It's taboo and I want to create more awareness so people feel comfortable addressing it." Steve will continue to go to Monday night family support groups because it is,
"individual, personal and emotional support. It teaches me how to interact, communicate and be more knowledgeable about what my loved one is going through."
Would you like to share how NAMI Greater Toledo impacted you? Contact us! We would love to hear from you!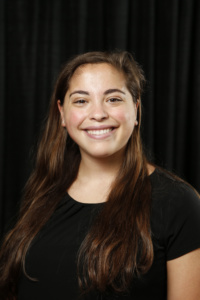 Brooke Crockett is a third year student at the Ohio State University with an anticipated graduation of May 2020. She is majoring in Strategic Communication and double-minoring in Professional Writing and Nonprofit Studies. She is the current marketing/PR intern for NAMI Greater Toledo.