ADVOCATES TO KICK OFF ANNUAL NAMIWALKS EVENT IN TOLEDO TO RAISE AWARENESS OF MENTAL ILLNESS AND OFFER HOPE FOR MENTAL HEALTH RECOVERY
MEDIA ADVISORY: NAMI Greater Toledo
Contact:   Robin Isenberg risenberg@namitoledo.org 419-243-1119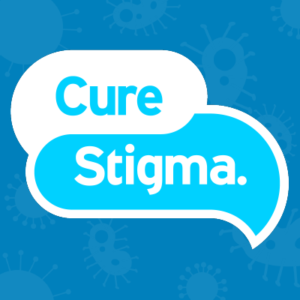 Monday, March 2nd, 2020 – Toledo, Ohio
This Thursday, March 5th, NAMI, the National Alliance on Mental Illness, will be holding the Toledo NAMIWalk Kick-Off Party at the Thomas M. Wernert Center from 4pm to 6pm. Free pizza will be provided by Pizza Cat, and members of the public are invited. NAMIWalk Team-captains will be attending the kick-off.
The Toledo NAMIWalk, to be held Saturday May 9th at the University of Toledo Medical Center campus, is a yearly tradition intended to promote awareness of mental health challenges and to reduce stigma by sharing stories and walking together.
NAMI holds the walk every year with the aim of building community and raising funds for NAMI's mission of mental health advocacy, education, and public awareness.
Every year in the U.S., 1 in 5 adults experience mental health challenges, and 1 in 6 youth, ages 6 to 17 years, experience a mental health disorder.
NAMI Toledo offers free peer support groups for people facing mental health challenges and for families with a loved one struggling with mental health challenges. NAMI Toledo also offers mental health educational courses to educate families and individuals suddenly confronted by the tribulations of mental illness. More information on NAMI Toledo's programs is available at www.namitoledo.org/.
Toledo's NAMIWalk will be one of 120 NAMIWalks across the U.S.A. in 2020. NAMI is celebrating the 18th year of NAMIWalks, the country's largest series of mental health awareness and fundraising events.
Participants in the walk can join a team or walk individually and can register via the NAMI website www.namiwalks.org , which also allows sponsors to donate online. To date NAMIWalks of Greater Toledo has raised $16,855 toward this year's NAMIWalk, has 96 registered participants, and 33 teams.
For more information contact Mary Finch, Walk Manager, at Toledo NAMI, 419-243-1119 or mfinch@namitoledo.org.
The Thomas M. Wernert center is an innovative, peer-driven mental health recovery and support center located at 208 West Woodruff Avenue near downtown Toledo.
###
View or Download PDF > NAMI Toledo Announces 2020 NAMI Walks Kickoff Event  (PDF)