The most impactful way to get through mental health is to have a support system. It is always easier going through hardships with someone by your side. If you are lucky to have someone, don't take them for granted. People who take care of those with mental illnesses eventually show signs of mental illness themselves. In fact, 40-70 percent of caregivers will begin to show symptoms of depression with a quarter of those being major depressive episodes. That is why November is recognized as Family Caregiver Awareness Month. This is a silent mental health crisis in America and it needs to be acknowledged. Along with personal mental health, the mental health of those that care is often overshadowed. 
Being a caregiver means putting others over yourself in all respects. Caregivers tend to feel selfish when they begin to worry about their own well being since often they believe they  should be focusing on other people. Along with that, caregivers sacrifice a lot of time and energy which can lead to added stress, anxiety and depression.
To be able to care for others, you need to be able to take care of yourself first. Our national chapter of NAMI highlights the importance of having good physical and mental health when taking care of a loved one with mental illness. If you are doing well, the chances of you successfully helping others going through hardships will increase.
 Identifying symptoms of your mental health is vital in improving the mental health of others. If you begin to have frequent headaches, low energy, upset stomach, aches and insomnia, you are likely experiencing too much stress. You need to be able to protect yourself by exercising consistently, eating well, getting enough sleep, avoiding substance abuse and practicing relaxation exercises such as meditation. 
You also must be able to recharge yourself when you are taking care of someone with mental illness. Put some time aside for to regroup and not think about what you could be doing. Instead, think about positive improvements, avoid guilting yourself and gather strength from others to care for your loved one.
NAMI Greater Toledo can help you help your loved one! Come to one of our Family Support Groups where you can talk with other people that are going through the same thing you are going though. Along with that, our Family to Family Class will teach you how to handle your loved one's mental illness.
To read more stories, click here!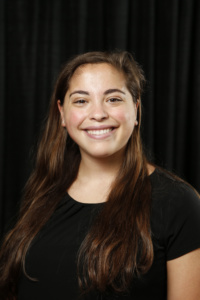 Brooke Crockett is a third year student at the Ohio State University with an anticipated graduation of May 2020. She is majoring in Strategic Communication and double-minoring in Professional Writing and Nonprofit Studies. She is the current marketing/PR intern for NAMI Greater Toledo.