Every year NAMI Greater Toledo hosts NAMIWalks, the area's largest mental health awareness and fundraising event, bringing together people of all ages and fitness levels to combat the stigma surrounding mental illness.
Join us in our fight to end the stigma by signing up with NAMI Greater Toledo's own "Anti-Stigma Squad," raise $50 or more for our team and you'll receive our team #NeverGiveUp t-shirt!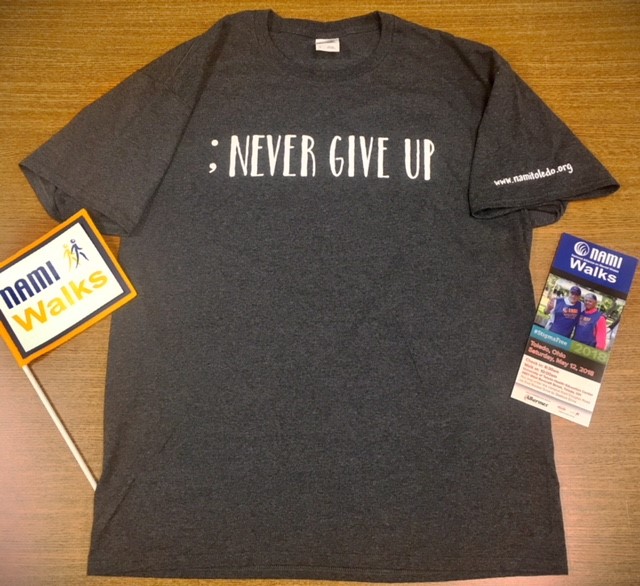 Still want a t-shirt but already on a team? Donate $50 to any of our team members and you can also score one of these awesome shirts!
Need help? Questions? Contact us.