People turn to NAMI Greater Toledo for many different reasons. Some come to help themselves while others come to get support. Melissa Fitzgerald came because her daughter was diagnosed with a mood disorder and was in the middle of a crisis. 
Melissa began coming to Family Support Groups in order to help her understand what her daughter was going though. Shortly after she began to attend, her daughter was hospitalized for her mental illness. "I needed the support of individuals who went through the same experiences."
Since coming to NAMI in August 2017, she says she found nothing but support.
"NAMI is a tremendous resource for me and my family. It has given me a tremendous amount of peace of mind and I navigate this issue with my daughter."
Melissa is now an active participant in the Family Support Group and took a class to become a co-facilitator for it.
Melissa also participates in our annual NAMIWalks. She does it not only for her daughter, but also for the students that she teaches who are dealing with mental health issues. She shines a light on ending the stigma by doing so. 
You don't need to know anyone personally to help them through their mental illness. Just show your support and become active in NAMI to show you care. NAMI Greater Toledo impacts Melissa's life by showing her how tohelp her daughter.
"I feel less alone and less fearful of what is to come and how I will handle it because of NAMI."
Want to share your story of NAMI Greater Toledo impacted you? We would love to hear from you! Contact us!
To read more stories, click here!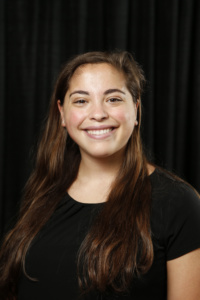 Brooke Crockett is a third year student at the Ohio State University with an anticipated graduation of May 2020. She is majoring in Strategic Communication and double-minoring in Professional Writing and Nonprofit Studies. She is the current marketing/PR intern for NAMI Greater Toledo.