Welcome to our 1st Virtual NAMIWalks…
NAMIWalks is going to be a little different this year. We're not canceling it – we wouldn't think of it when our collective mental health needs are at their greatest. On May 30, NAMIWalks will be a virtual experience and joined by NAMIWalks across the country. NAMIWalks Your Way means what it sounds like: participants get to make NAMIWalks their own. You can walk a 5K—through your neighborhood, around your backyard, on your treadmill. Or you can do something else meaningful and fun to celebrate our virtual walk day.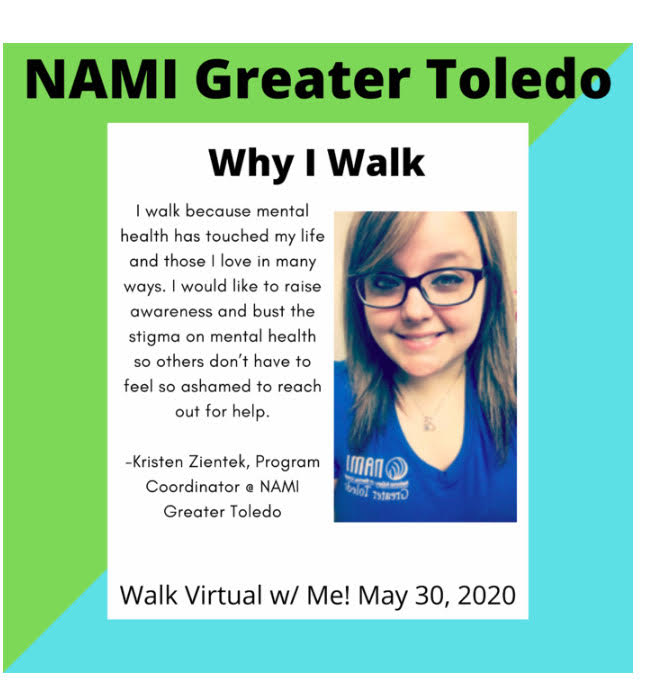 In these trying times, we offer our first challenge to you:
The first 4 teams to recruit 4 new team members and raise $25 each will get PIZZA CAT delivered to the family of their choices.
What a great way to thank a medical professional you know or help out a family struggling during this difficult season.
Raise $50 and get one of our limited edition shirts: #GET LOUD about Mental Health.
Steps to Fundraise for your Virtual NAMIWalk:
2. Self-donate to kick-start your fundraising
3. Decide what you want to do for your Virtual NAMIWalk
4. Invite others to join your virtual team
5. Share your story
6. Use social media to fundraise with hashtags #NotAlone and #MentalHealthforAll
7. Text and email your fundraising page to family and friends
Our 2020 Virtual NAMIWalk fundraising goal is $90,000.
What NAMIWalks Your Way participants are doing on May 30:
Walking 3,500 steps for a 5K their way
Planning a craft day with their kids
Holding a virtual bake-off with their team
Practicing self-care with a favorite hobby: yoga, gardening, knitting
Doing a 5K on the treadmill or stationary bike
Hosting a virtual paint and sip party
Take photos and videos and share your activity on a favorite social media with the link to your walk fundraising page.
Thank you for being a part of NAMIWALKS 2020!